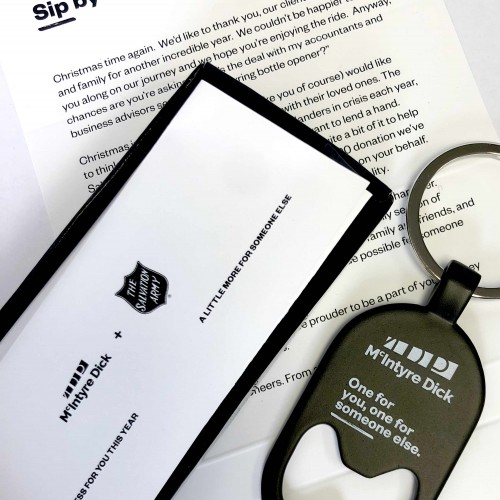 McIntyre Dick + Salvation Army
Dec 25, 2019 / 1 minute read
Categories
A little less for you this year... a little more for someone else...
This Christmas, we did something a little different and helped out

The Salvation Army

along the way.
---

---
A message to our clients

Christmas time again. We'd like to thank you, our clients, our friends, and our family for another incredible year. We couldn't be happier to have you along on our journey and we hope you're enjoying the ride. Anyway, chances are you're asking "What's the deal with my accountants and business advisors sending me a keyring bottle opener?"
Christmas is an amazing time and we (like you of course) would like to think everyone can have a special meal with their loved ones. The Salvation Army supports hundreds of Southlanders in crisis each year, from all walks of life. And we knew you would want to lend a hand. Obviously, food on the table requires cash, and quite a bit of it to help many families. This keyring symbolises a $5000 donation we've contributed to the Salvation Army Christmas Appeal on your behalf. It's your way of helping make a families Christmas a reality.
So put your feet up and enjoy the reminder of your good character. You're officially on the 'nice' list. As we head into the silly season of celebration, use this bottle opener to cheers your family and friends, and be reminded of the Christmas cheer you made possible for someone else in need.
On a serious note, we couldn't be prouder to be a part of your journey and to have you on ours too.
Happy Holidays! Cheers. From all of us at McIntyre Dick.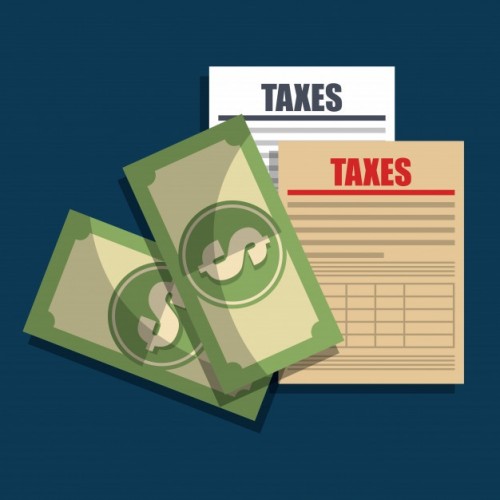 Next Up
Aug 30, 2021 / 2 minutes read