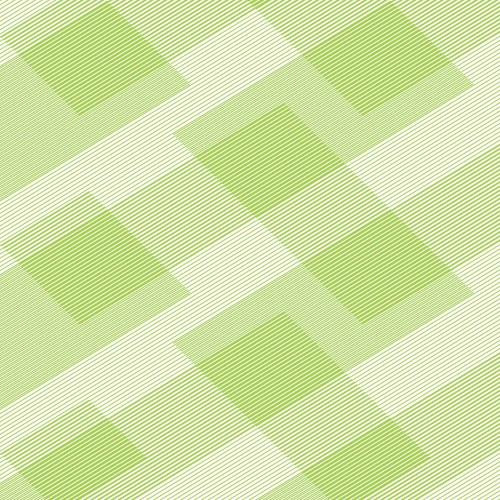 [Covid-19] Wage Subsidy and Leave Payment
Mar 23, 2020 / 2 minutes read
Categories
Wage Subsidy
The Government's wage subsidy package is intended to provide assistance and support to employers over these uncertain and unprecedented times.
The wage subsidy will be paid at the rate of $585.50 per employee working 20 hours or more and $350.00 for those working under 20 hours per week. The payment is a once-only payment. The previous cap of $150,000.00 per employer has now been removed. If you have already applied for and been granted the subsidy, and the amount paid was capped by the Ministry of Social Development, then you will automatically get topped up for the difference. If you have applied and only claimed enough to meet the cap, then once the subsidy has been used you can reapply for the top-up.
It is being administered by the Ministry of Social Development. You can apply online at
The subsidy is intended to assist in keeping employees in work where the business has experienced, or predicts to experience, a 30% decline in trade as a result of the current coronavirus epidemic. To qualify your business will need to, generally, meet a number of criteria.
Your business must be registered and operating in New Zealand
Your employees must be legally working in New Zealand
Your business must have experienced a minimum 30% decline in actual or predicted revenue over the period of a month when compared with the same month last year, and that decline is related to COVID-19
Your business must have taken active steps to mitigate the impact of COVID-19
You must make best efforts to retain employees and pay them a minimum of 80% of their normal income for the subsidised period.
The Government has now extended the wage subsidy to sole traders and self-employed persons, which they can claim and pay to themselves. Self-employed people with variable monthly incomes are eligible if they can demonstrate the revenue loss assessment against the previous year's monthly average (eg. 30% loss of income attributable to COVID-19 comparing March 2020 to the average monthly income in the period March 2019 to March 2020).
It is also now possible for new businesses (e.g. that are less than a year old) and high growth firms (e.g. firms that have had a significant increase in revenue) are also eligible. They need to demonstrate the revenue loss assessment against a similar time period, for example, a 30% loss of income, attributable to COVID-19, in March 2020 compared to January 2020.
This subsidy applies to employers, contractors, sole traders and self-employed persons – subject to meeting a number of specific definitions.
Companies – must be registered with the NZ Companies office, be physically located in New Zealand and their employees must be legally entitled to work in NZ.
Obviously, sole traders can't be registered with the NZ Companies Office, however, they must have a personal IRD number for paying income tax and GST, government licenses and permits for their business needs and qualifications or registrations for their trade or profession.
The 30% decline in revenue must be experienced between January 2020 and 9 June 2020 when compared against the revenue for the same month last year.
You must be able to demonstrate you have taken active steps to mitigate the impact of Covid-19 on your business. We recommend you speak with your bank and discuss with Great South as to whether there is any financial assistance available to you through the grants they administer. Keep a diary note of any discussions held and the outcomes of these.
This subsidy is being administered on a high trust model. While you will not be asked for verification at the time of making a claim you should remember that claims will possibly be subject to audit and verification at a later date. Please be aware that where false or misleading information has been provided claims will be subject to a fraud investigation.
The scheme does cover registered charities, non-governmental organisations, incorporated societies, and post-settlement governance entities.
---
COVID-19 Leave Payment
This payment is available to employers to be passed onto those employees who are required to self-isolate or be away from work because they are sick with COVID-19, or are caring for dependents who are sick with COVID-19 or required to self-isolate.
The payment must be passed on in full to the employee. The leave payments are the same amounts as the wage subsidy above - $585.50 for a person working 20 hours or more per week and $350.00 for a person working less than 20 hours per week.
Where a person is self-isolating the payment is for up to 14 days. If a person is sick, it can be paid for the entire time the person is sick. An employee may be required to self-isolate on more than one occasion – the payment can be claimed in each instance – but the employer must claim for each 14 day period.
Employers and employees can agree to use any form of paid leave over this period to cover their time away from the business, however they don't need to have used all their leave entitlements to be eligible for this.
Self-employed people are entitled to claim this payment if they are sick or required to self-isolate and they meet specific criteria, including usually earning the minimum wage at the time they decide to self-isolate, were expecting to be working over the self-isolation period and cannot draw an income over this period.
Like the wage subsidy, application is via an online process at the link above. Payments should be made within 5 working days of receipt of a complete application.
It is unclear how the wage and leave subsidies apply to shareholder-employees. In this instance we are recommending clients to include shareholder-employees in the application form but beside their name include the following "(Shareholder-employee)".
---
Tax implications of subsidies
Inland Revenue has now confirmed the income tax implications of the wage and leave subsidies and the subsequent payments made to employees.
The wage and leave subsidy will both be treated as an exempt supply and not subject to GST.
The receipt of the wage subsidy by the employer will not be taxable in the hands of the employer.
The wage subsidy that is then paid onto the employees will be a non-deductible tax expense for employers. Clarification is being sort as to whether the wages are only non-deductible to the extent of the wage subsidy received, or whether the full wage payment is non-deductible.
The wage subsidy that is paid onto employees is taxable in the hands of the employee, therefore, subject to usual PAYE, Kiwisaver, Student Loan, Child Support deductions etc.
The leave subsidy paid to employees or the self-employed is taxable in their hands.
It is possible for an employer to top-up an employee's wages above the minimum 80%, whether it is a cash payment or payment of annual leave. It will be up to the employer and employee to negotiate this.
If you have any questions about how these measures may apply to your business, please don't hesitate to contact us.
Ngā mihi nui,
Diane