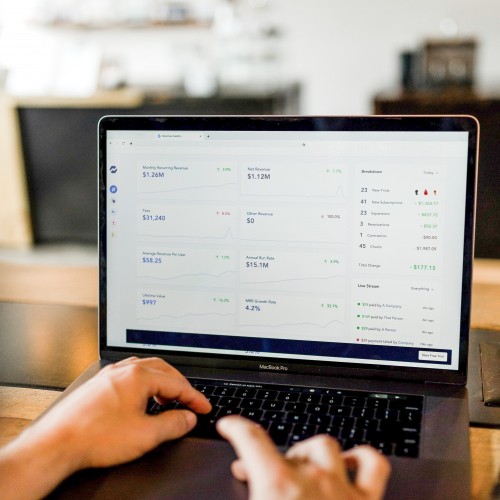 Is it your businesses time for cloud software?
Jun 22, 2020 / 2 minutes read
Categories
With the option of working from home becoming more prevalent and the inability to access your offices due to lockdown compliance, it's time to consider shifting to the cloud.

Cloud-based software products have proven themselves to provide significant benefits in resilience over the lockdown period and have experienced a huge surge in demand. The destabilisation of many economies has led to small, medium, and large enterprises beginning their digital transformation sooner than planned, in the hope that cloud adoption will cushion the long-term economic blow.
Cloud-based softwares are second nature to us here at McIntyre Dick, if you want your business to work smarter, harder, and faster, cloud accounting is a wise investment. Working in the cloud will give you a better overview of your finances, and improve collaboration within your team.
The beauty of all cloud software is the flexibility it gives you to run your business from work, home, or on the go. You can be confident you have an up-to-date picture of how your business is doing, no matter where you are.
Companies also ensure that the security and privacy of your data about you and your organisation are airtight. If you use online banking, then you're already primed to use cloud accounting.
Additionally, accounting software shouldn't be a chore to use. Software that isn't available via the cloud can sometimes be tedious to use. Here are a few softwares that we recommend that won't suck up your businesses' time and effort.
---
Xero
Xero enables you to run your business from anywhere you have an internet connection. You or your staff can access Xero from multiple locations, it's easy to code transactions, review reports, check your cash flow, and make decisions with up-to-date information.
We have a wide range of clients across multiple industries that use it, some of these are in trades, retail, distribution, farming, service stations, not-for-profits, rental, real estate, health providers, and many more. The size of the businesses ranges from a single person to companies with 60+ employees.
As Xero Gold Partners, we're certified consultants that can get you set up, or migrate your data to Xero and provide you with training to help you hit the ground running. We'll talk to you about your business requirements and ensure your Xero account fits your business like a glove.
---
Hubdoc
Hubdoc is a cloud document storage software, it's owned by Xero and is free with all Xero business subscriptions. Hubdoc uses OCR (Optical Character Recognition) to read bills and receipts you upload or send to it.
It saves data entry time by reading the bill, capturing key information, forwarding the PDF to Xero, and attaching it to your transaction. A copy is stored in both Xero and Hubdoc and has been approved by Inland Revenue. No more 7 years' worth of folders to find storage space for!
We use this software ourselves internally, we know it inside out, all of the benefits and efficiencies it provides and can pass this knowledge on to your business.
---
ApprovalMax
Winner App partner of the year 2020 – Xero Awards
Do you have to chase people in different locations to request they approve their department's bills? Do you sit down to a pile of invoices every month to sign off as approved? This is a tedious task and ApprovalMax can make this chore streamlined and efficient.
ApprovalMax replaces paper and email-based approvals. You can either use the phone app, a tablet, or a computer. It integrates with Xero but users do not need to have access to Xero to use it.
ApprovalMax has multi-level and multi-role approval workflows for purchase orders, bills, sales invoices, and credit notes. You can have more than one person in the approval process, the people in charge of your department/farm/another office can decide to see everything or perhaps you want to restrict levels so that they only see bills or sales invoices that relate to their unit's costs over $500. Another example is that all credit notes go to you as the business owner, you may want to see what expenses or income are being credited out.
There is a complete audit trail with details of who has seen and approved the transaction and an audit report is attached to the transaction in Xero so you can easily find it if needed. You can add comments when reviewing or push it back to the originator if they have made an error or sent it to the wrong person. You will be notified when you have a transaction to approve and reports are available.
---
Get in touch for a free discussion where we'll discuss what softwares are most appropriate for your business.

Kaye McNeill
Head of Business Support
Kaye is a specialist in installation, training, and support of a range of business systems. With her extensive knowledge of software systems, Kaye is able to work alongside you and make recommendations on how to gain efficiencies in your business.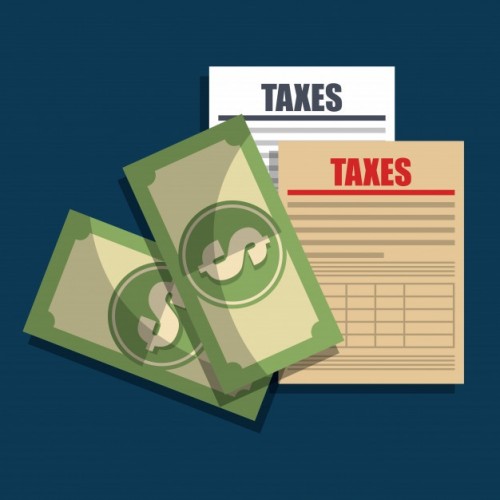 Next Up
Aug 30, 2021 / 2 minutes read